Rest in Peace, Steve Jobs
Sandra
Thursday, October 06, 2011
Sometimes, there come the days that make you think about life. The days when you wonder about what do you want to achieve before you die; the days when you realize that failing a test is not the worst thing that can happen to you; the days that remind you to cherish every moment of your life because you never know when it will end; and the days that make you think about all those great people who have left this world too soon.
Today is one of those days.
About 20 hours ago, I was woken up by a very sad message. My father informed me about the death of Steve Jobs. I obviously didn't know him personally, but he still made a great impact on my life. He was an amazing inventor, an artist, a visionary, a man who changed the world.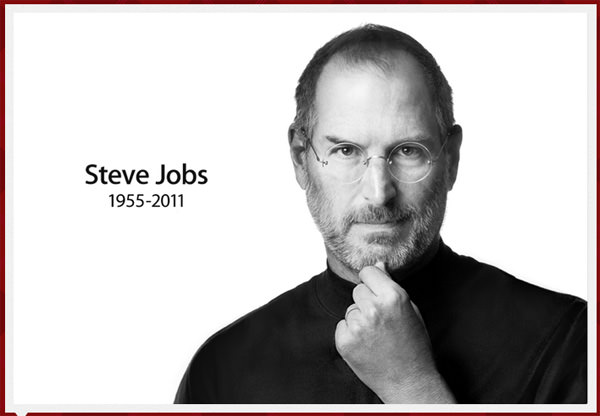 I remember getting my first Apple product, an iPod, when I was 13 years old. I was one of the first people in my country to have it and I couldn't be ''prouder'' and happier. Even though I'm a true girly girl, I can be quite boyish when it comes to electronics. I'm definitely a gadget person. I can't live without my iPod nano, my laptop, my Nook, my mobile phone, my camera and my iPad 2, which I got only a week ago and am already in love with. Apple is my favorite company when it comes to electronics, so it is only a matter of time before I get myself an iPhone and a MacBook Pro. I'm 100% satisfied with my current mobile phone and laptop, but when they die, the apples will be the ones to succeed them.
To Steve Jobs: Thank you for you brilliance and the inspiration. You will be missed.
Apple , death , inspiration , R.I.P. , random , Steve Jobs
7 comments